Make your home a Nest home.
When it comes to your home and your family, you only want the best – and with the assortment of products from Nest, you know that you're in good hands. These energy-conscious, auto-adjusting products offer the latest in safety, efficiency, and convenience by utilizing the most innovative technology available today.
Don't Let Your Dreams Go Up in Smoke
Buy 1 Nest Protect, get the 2nd half off!
Save up to $100 through your energy company when you purchase a qualifying smart thermostat!
Call Now: 952-881-9000
Nest Thermostat
The Nest Thermostat is all about saving energy. Nest Thermostat learns your preferences and creates a personalized schedule meant to keep you comfortable. Manually control from your phone and view custom reports on how much energy you're using, complete with money-saving suggestions. The Nest Thermostat programs itself then pays for itself.

Auto Away
Not at home? Nest's away mode ensures that you're never heating or cooling and empty house.

Morning & Night
Do you consistently turn the thermostat down before bed and up in the morning? Nest knows, and will do it for you!

Weather Watch
Ever connected Nest can make adjustments for upcoming weather so that you're never stuck behind the front.

Eco Leaf
Nest lets you know when you're being environmentally responsible so that you can save more in the long run.
Nest Protect
The Nest Protect allows you to expect more from your smoke alarm. With precise voice alerts before the alarm even starts, Nest Protect informs you of what and where the danger is in your home – from smoke in the kitchen to carbon monoxide in the living room. Phone control allows you to shut off the alarm from anywhere while getting real-time updates.
Key Features
Self-testing, industrial-grade smoke sensor.
Dual monitor and phone notification.
No low battery chirps!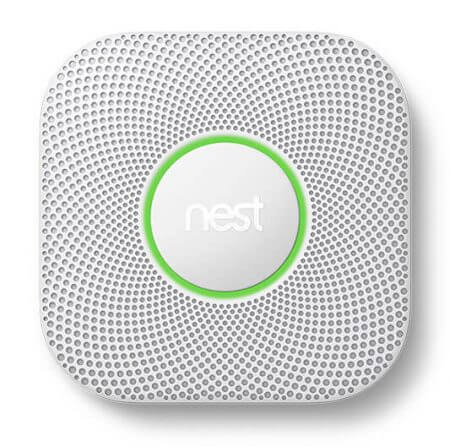 Why Choose Sedgwick
When you're ready to have Nest change your home and your life, contact one of our technicians. When you choose Sedgwick you're ensuring expert installation from home heating and cooling specialists with years of experience. Plus, with a five-year warranty – three years longer than anyone else – why would you go anywhere else?
Expert service
Dedicated technicians
5-year warranty!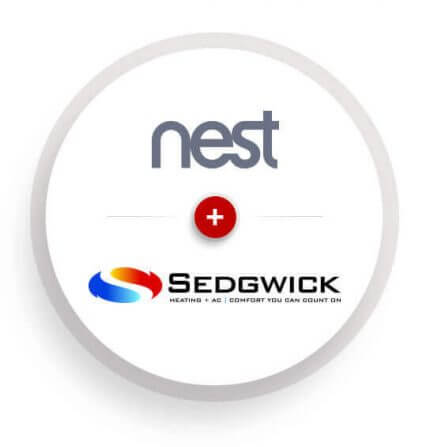 Schedule Appointment
Get a FREE Estimate!
Privacy note: All submitted information will only be shared with Sedgwick HVAC. See our full Privacy Policy. This site is protected by reCAPTCHA and the Google Privacy Policy and Terms of Service apply.