Quick & Easy Whole-House Dehumidifier Installations & Repairs
A whole-house dehumidifier keeps your home comfortable without taxing your heating and air conditioning systems by ensuring the ideal amount of moisture is present in your indoor air. Plus, did you know dehumidifiers can easily be combined within your existing heating and cooling systems? That's right — there's no need to buy a new AC or heating unit to install a dehumidifier.
Learn more about our whole-house dehumidifier installation and services in Minneapolis and the surrounding areas — and see how they could save you on your energy bills every month!
Why should I install a whole-house dehumidifier in my Minneapolis Home?
It can feel warmer and more uncomfortable inside a home during the summer months if there is too much moisture in the air. Too much humidity also means your air conditioner is unnecessarily working overtime. Our whole-house dehumidifiers can help Minneapolis residents prevent these negative effects of humidity, such as stickiness and discomfort, buckling hardwood floors and mold.
Whole-house dehumidifier systems reduce:
Mold and mildew
Airborne bacteria and pollutants
Odors
Maintaining woodwork
Maintaining furniture
Asthma and allergies
How whole-house dehumidifiers work:
Dehumidifiers use a fan to draw in air from the surrounding area, which passes over a cold coil. Once the air touches the coil, the water it's harboring condenses, similar to the droplets you'd find on the side of a soda can on a hot day. The water then drops down into a collection tray below, and the air moves towards a warm coil where it is reheated to its original temperature. The dry air is then pushed through the rest of the HVAC system, and then into your home.
An air conditioner acts as a partial dehumidifier by pulling excess moisture from the air as it cools. When a dehumidification system is added, a warm environment with low humidity can feel cooler and end up increasing the longevity of your cooling unit while saving you money on your electric bill.
Set up an appointment with one of our Comfort Advisors to find out how you can bring more balance to your home.
How will a whole-house dehumidifier installation save me money?
Pumping humid air directly into an air conditioner takes a toll on the equipment over time. Your cooling unit has to work harder to move heavy, humid air through the cooling process, which means you're stuck with higher electricity bills. Even worse, your HVAC unit is more likely to break down if there is no dehumidifier to supply dry air to the system. So while comfort might be the top reason to get a dehumidifier, cost is nearly as important.
Contact the whole-house dehumidifier experts today to set up your installation!
If you've never considered adding a whole-house dehumidifier to your HVAC system, now is the perfect time to discover how it can make your home a better and more comfortable place to live! Set up an appointment with one of our Comfort Advisors to find out how you can bring more balance to your home.
Satisfaction Guaranteed
"Keep doing what you're doing! Our tech was kind and understanding about my situation. He gave patience and attention like I was his only customer. So impressed by the time frame. My system was installed within the week. I will certainly sing your praises and recommend Sedgwick to all. Thank you so much!" – Nancy L.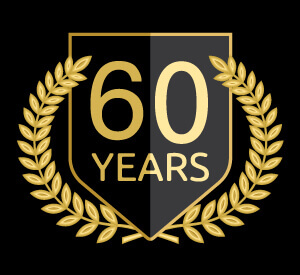 Schedule Appointment
Get a FREE Estimate!
Privacy note: All submitted information will only be shared with Sedgwick HVAC. See our full Privacy Policy. This site is protected by reCAPTCHA and the Google Privacy Policy and Terms of Service apply.