Stay Efficient, Save Energy & Save Money With Furnace Repair Services in the Minneapolis Area
We've got Minnesotans covered when it comes to furnace repairs. Forget spikes in your energy bill this winter, and save money by using our furnace repair services to reduce the chance of problems and inefficiencies.
When we install furnaces into Minneapolis-area homes we work with our customers to determine the best unit for their home size and budget.
When your furnace starts to wear down with time and your machine just isn't running like it used to, you probably try your best to find a Minneapolis furnace repair company near you that won't cost you extra money. Our team can provide fast furnace tune-ups or replacements before the cold can creep into your home. Using our 50 years of experience in heating Twin Cities homes, our experts can provide you with the best furnace repair service solution Minnesota has to offer.
Call Now To Get Started! 952-881-9000
Get Started Today
Privacy note: All submitted information will only be shared with Sedgwick HVAC. See our full Privacy Policy. This site is protected by reCAPTCHA and the Google Privacy Policy and Terms of Service apply.
Furnace Tune-Up Services
The best furnace only works efficiently if it's installed correctly. Avoid unnecessarily high heating bills by making sure you choose the proper replacement and installation provider.

Furnace Replacement
We promise to install your new furnace replacement safely to protect your home to the highest of industry standards and maximize energy efficiency — keeping you warm while saving you money!

Furnace Maintenance
After furnace repair, we offer a one-time furnace maintenance service that includes a comprehensive safety assessment and a vital tune-up for your unit.

Furnace Repair
When you call us for a furnace repair, our professionally trained technicians will provide an inspection and furnace repair for your Minnesota home.
Minneapolis-Area Furnace Repair Services You Can Count On
Your furnace may be costing you! Ensure your home heating unit is operating at peak efficiency with proper maintenance and care. Don't let an unserviced furnace cause your energy bill to hold you back from staying comfortable this winter. Our monthly and year-round furnace maintenance plans for Minneapolis residents help to keep them and their furnaces (and other important home systems) running smoothly and lasting longer.
Take a look at our service plan options to find the ideal fit for your home and budget, then check out our current specials and financing options to get started!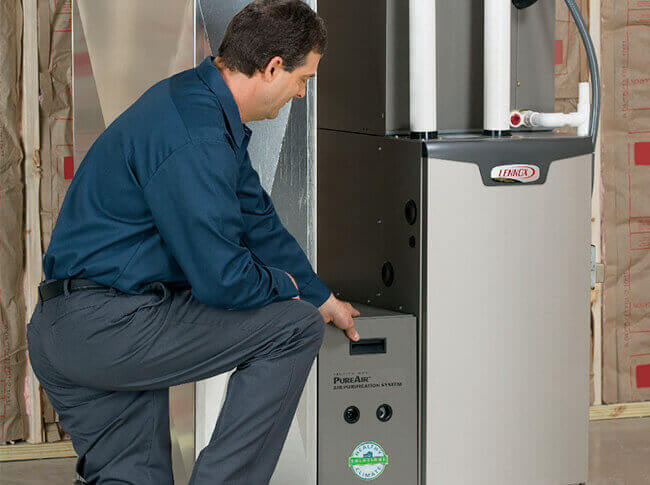 Our Proven Furnace Repair Process
We are happy to send one of our knowledgeable technicians to service your furnace right away — no matter the brand, year or model of your current furnace (or whether or not it was purchased from Sedgwick!)
Check out our proven repair process:
We'll arrive promptly and thoroughly equipped for nearly every furnace repair situation
Our technicians will quickly isolate your problem
Once the issue has been identified, our technician will repair your furnace quickly with our on-hand* parts
We're off, and you can continue to enjoy a comfortable home this winter
Once your one-time furnace repair service is complete, we offer convenient monthly and yearly plans to help our customers keep their furnace running efficiently. These customers are also eligible for potential discounts on their new equipment.
*If we do not have the necessary repair piece, we make every attempt to get one locally so we can return and finish fixing your furnace the same day (most of our furnace repairs have a same-day completion!). If the necessary parts are not available, Sedgwick will order it for you and schedule a timely follow-up appointment to finish your furnace repairs at no extra cost to you.
Satisfaction Guaranteed
"I called Sedgwick for a furnace repair. I can't say enough about how professional, knowledgeable and pleasant the tech was. The first appointment resulted in some parts to be ordered and a second appointment was set up. The same tech did all the follow up in a timely and professional manner. I highly recommend Sedgwick Heating and will definitely call in them again for any future heating or cooling needs." – Dan C.