Emergency AC Repair in the Minneapolis Area
Our 24-hour emergency air conditioner repairs are available 7 days a week! There's nothing worse than a broken air conditioner in the middle of a scorching summer, which is why we understand the urgency in getting your emergency AC repair done fast. Regardless of season or time of day, our AC experts will get your system back on track in no time with our emergency cooling repair service.
If you are concerned you might have a gas leak or you smell gas, leave your home right away and call 911 once you are safely outside.
What to do when you need emergency AC repair in the Twin Cities:

1. Call the Sedgwick 24/7 emergency helpline at 952-881-9000.
2. A Sedgwick cooling technician will come to your home for immediate assistance, or you can schedule a next-day emergency AC and cooling repair if you'd prefer.
3. A Sedgwick team member will arrive promptly at your home to repair your air conditioning system.
4. Soon after your technician arrives, your AC system will be back up and running as it should!
Common Failures Leading to Emergency Cooling Repairs:
Sedgwick has been providing the Twin Cities area with 24-hour emergency AC repairs for decades. We strive to make your experience as stress-free and quick as possible. Cooling system issues should be left to the experts, which is why we provide prompt emergency AC repairs.
Air conditioning repairs may be required suddenly or over years of skipped maintenance. Old AC systems could last up to 30 years, but most don't make it past 10. So it's hard to know when years of deterioration have caught up with homeowners. Always know the age of your unit so you're prepared when the time comes for emergency AC repair in the middle of the summer.
The outdoor air conditioner system can be a dangerous piece of equipment once the protective casing is removed. It's important to turn off power to the unit before ever examining electrical components. Debris buildup or damaged components from critters or the weather could all play a role in why your system isn't working. The coolant that runs through the system's coils could also be running low. But if there's a leak anywhere throughout the system, you may unknowingly spend a fortune replacing the coolant when there's a greater problem hiding from an untrained eye.
Our experts are trained for emergency AC repair situations. To avoid going days without your AC this summer, it's important to kick the system on in the spring to ensure your unit still runs smoothly after a long, cold winter.
Satisfaction Guaranteed
"Kudos to Sedgwick for sending such a considerate and helpful technician. It was a pleasure to have him in my home and going the extra steps for solving my AC issue. He is welcome anytime!!" – Steve G. Bloomington, MN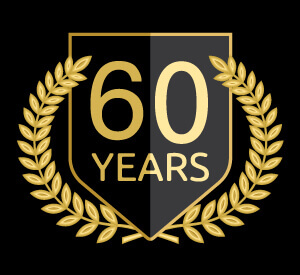 For Emergency AC Repairs in the Twin Cities